Welcome to Lincoln Animal Ambassadors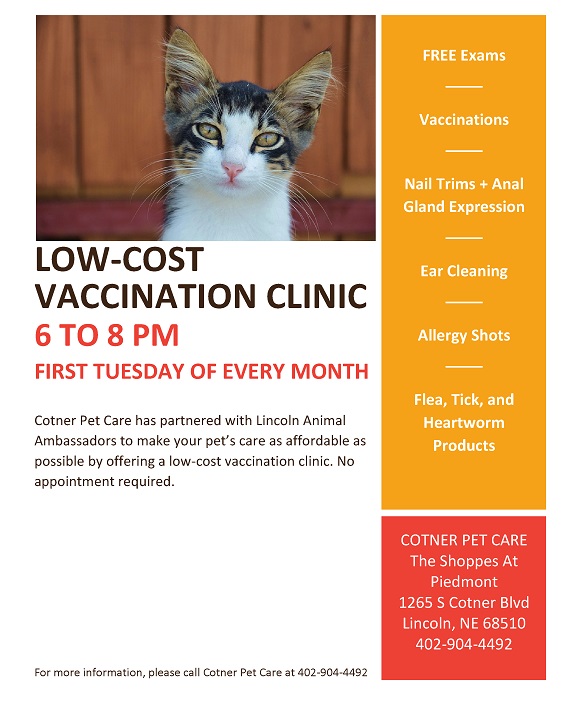 Lincoln Animal Ambassadors is committed to improving the lives of animals and alleviating cruelty in Lincoln and the surrounding area. We promote enriching our community through progressive thinking, education, awareness and public support.
We are Proactive through our educational programs.
We are Involved by actively assisting animals.
We are Progressive by creating programs that promote forward thinking solutions for animals.
We are Compassionate with our commitment to alleviating the cruelty of animals.
We are an all volunteer organization with no paid employees. Our members are a variety of people who are concerned about the welfare of our animals.
The Lincoln Animal Ambassadors is an excellent venue for people to get involved, without having direct commitment to rescue work.
We are assisting pets and their people with our low cost spay/neuter program, our temporary assistance pet food bank, as well as educating the community about being responsible pet guardians.

Like us on Facebook and follow us on Twitter!
#IgniteLNK We #nominate @Pet_Ambassadors for your favorite #nonprofit. Helping #LNK be wise pet owners!

http://t.co/gJHDZU5jnZ

From chihuahuas to Great Danes, we have dogs of all sizes enjoying Wine & Howl.....come out and join the fun!

We're having fun in the sun at Deer Springs Winery! Come on out for some fun!!!

Wine & Howl is today from 11-5 @ Deer Springs Winery, 162 & Adams. Join us for wine, live music, fun, and dogs. It'll be a hot time! :)
Pet Meds donates to rescues and shelters.
---