Our volunteers have a strong commitment to serving the many clients served by our organization. But first and foremost, they focus their energies on those who take advantage of our programs and services.
Our board represents a cross-section of our community and has a passion for our organization and those we serve. The members work hard to ensure long-term sustainability of the organization and oversee that the funds raised directly affect those in need.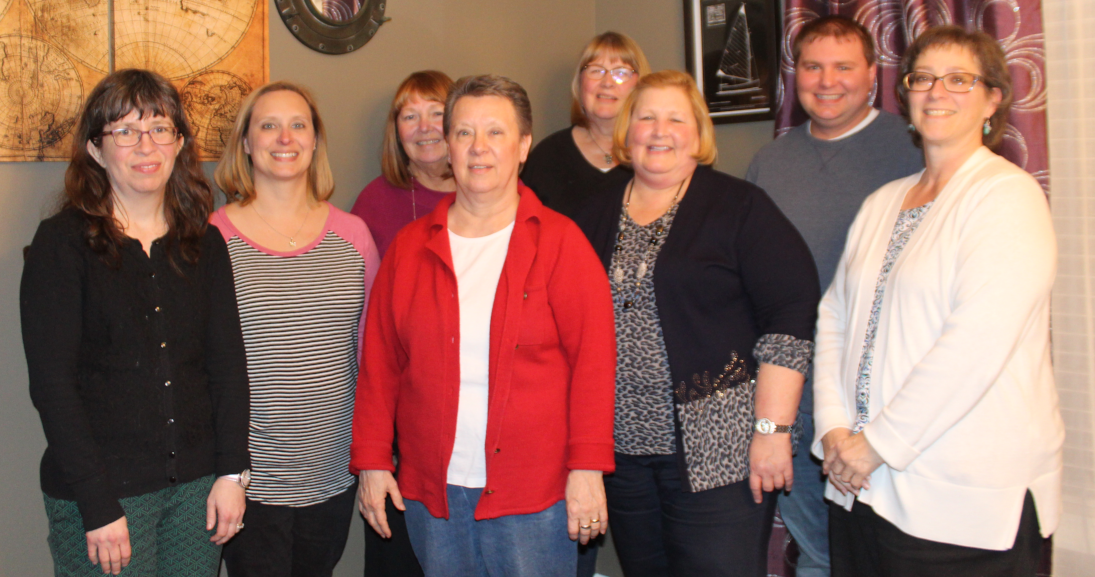 Board Member Bios
Mary Douglas is the President and a founding member of the Lincoln Animal Ambassadors, which was established in 2008. She has been involved in animal rescue for 16 years. As a result, Mary realized that spay and neuter was one of the key components in alleviating animal homelessness and, along with a handful of like-minded volunteers, created LAA. Originally from Scribner, Nebraska, Mary has worked in the legal field in Lincoln for 38 years and also has a thriving home business. She lives in Lincoln with her husband, Randy, of 36 years and currently has 1 fur-kid... an 8 yr old dachshund mix.
Pauline Balta, Founding member and coordinator for the low cost spay/neuter program.
When not issuing spay/neuter vouchers for LAA's clients and not fulfilling other board member duties, Pauline does pre-adoption home visits for several animal rescue groups. A couple Saturdays per month are spent volunteering at a large no-kill shelter in Southeastern Nebraska.
The furry nuggets, all rescued, allowing Pauline to live with them include kitties: Jasper, a 17-year-old calico; Marmalade, a young orange female; and dogs, Vincent, a 12-year-old Terrier blend; and Tico, a 12-year-old Chihuahua blend. Visits from grand dogs Charlie, Martin, Scrappy and Ralphie--all rescued--make the phrase "the-more-the-merrier" come true.
Kathy Moore serves as Treasurer. Kathy was born in Lincoln but raised in Colorado. She came back to Lincoln in 1973. Kathy currently as two dogs, a poodle/yorkie mix named Zoe and a bichon/shih tsu mix named Maggie who are her best friends and daily companions. She also has two grand dogs – Gracie and Gus, who are basset hounds. They come to visit quite frequently and love their grandma!
Kathy retired from the Nebraska Supreme Court as Financial Officer in 2011 after working for the State for over 36 years. She has been involved with rescue groups and LAA for quite some time and planned on spending her retirement being more active in the animal advocacy community.Kathy says "I have loved animals all of my life and can't think of a better way to spend my retirement than helping animals in need." Kathy also volunteers every Thursday night at LAA's Pet Food Bank and has been active in the application process for the PFB. She also makes spay and neuter calls when needed.
Donna Kavanagh serves as the Volunteer Coordinator on our board. Donna's household includes two-legged friend Ron (who also volunteers with LAA) and some four-legged friends, dogs Spike and Razzie and several cats. Donna's family includes two adult children, a daughter-in-law, and a grandson. When not herding dogs and cats, Donna enjoys baking and spending time with family and friends.
Blake Gilmore serves as the Marketing & Communications Chairperson. Blake is responsible for developing the quarterly newsletter, our social media presence and leading the marketing committee. When he isn't updating our Facebook page, Blake is busy taking care of 3 dogs: Onyx (Princess) a very vocal Siberian Husky, a Lab/Beagle mix named Hamilton and a Pomeranian/Dachshund mix named Scrappy. 
Allison Hunter-Frederick serves as the Media Chair for Lincoln Animal Ambassadors. She is responsible for submitting events to calendars and writing monthly news releases. Her largest duty is coordinating the blog, which consists of writing articles, answering comments, and lining up guest writers.
As an owner of three rescued cats, one of her passions is cat welfare. She's a caretaker for Husker Cats, a columnist for local publications that include Lincoln Kids, and is available by email to answer questions about all things cats. She actively trains her cats in obedience and agility, and is working on therapy certification for her youngest cat.
Not to be forgotten is her husband, who functions as her editor and sometimes photographer. Their dog recently retired from agility competitions after earning his championship titles in both TDAA and AKC.
Jane Nelson, co-chairs the Fundraising & Events Committee.
Amy Nelson, co-chairs the Fundraising & Events Committee